Welcome to the latest column within our broader sustainability section, which focuses on what fashion retailing is doing to address the issues in its industry.
This month's column highlights the changing value of 'defective' clothes and Love Island's shift to loving eBay. Brought to you by Retail Insider with Clipper and Give Back Box.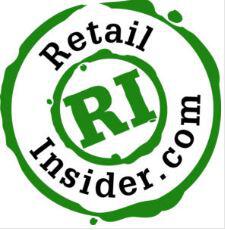 The new series of Love Island is probably not where one would expect to find the latest shifting in the cultural dial on sustainability. The set of beautiful people whose tangled love lives are played out against a backdrop of equally beautiful wardrobes look about as likely to be found in their local charity shop as team Retail Insider is to be found at the gym. But this latest series has famously dropped the fast-fashion sponsors it has used so far (I Saw It First and Missguided) and turned to eBay to dress the contestants in preloved items for this season.
Around three million people tune in to each episode of the show and although it may appear at first that no-one is really wearing anything very much, the contestants do, in fact, have multiple outfit changes in any one episode. The show, which often turns its contestants into fashion influencers overnight, has been severely criticised in the past for promoting fast fashion (usually that of its current programme sponsor) and many of the entrants have gone on to do just that for companies like Pretty Little Thing. Items, especially that the girls wear, can sell out in minutes but this will of course not be possible if they are wearing one-off, pre-loved eBay pieces.
The company and the show have tried to mitigate this loss by making eBay fashion finds available on the Love Island app with its 'shop the show' function. However, it will be a very interesting test bed to see how viewers react when they can only buy at best similar items which will require more checking and thought. The onus will be on the individual to consider and style their own purchases rather than being able to see a dress, search for exactly that dress and buy it in no more than 3-4 clicks on their phone while watching the show.
Astonishingly research by affiliate network Awin showed that online fashion sales grew by more than a tenth while Love Island ran last summer. We will, of course, have to wait for the data to pour in but the change will certainly not faze most of the viewers. EBay's own data reveals that those aged 18-34 have the highest average percentage of second-hand clothes in their wardrobe (22%) and who are the viewing demographic of Love Island? Those very same 18-34 year olds.
Last year's launch episode was the most-watched digital channel programme of that year so far for that age grouping on ITV. This should in theory be a match made in heaven – let's hope so.
But elsewhere on Planet eBay other new initiative are also stirring. Running alongside the Love Island sponsorship is the Imperfects range, which launched on Earth Day 2022. The basic idea is that new and slightly defective goods will be spotlighted on the Imperfects list with more than 100 high-street and designer fashion brands including North Face, Off White, Puma, Fila, and Timberland taking part. The listings will have to clearly demonstrate what the imperfection is and, in a further incentive to buy, will all qualify for free shipping and a 30-day money back guarantee.
The stock will largely be ex-display or have manufacturing flaws such as loose threading, missing buttons and so on. EBay is positioning the Imperfects range as another way to keep items out of landfill, which it undoubtedly will. And with the credit crunch in full swing perhaps the next big consumer thought-shift is towards accepting products that have something amiss with them but still include the all-important label. It's the same premise as wonky veg but while a carrot tastes the same however it looks it may be slightly different for clothes where the whole point is its appearance.
The best-case scenario is that the 18-34 year olds watching Love Island now become equally relaxed about giving wardrobe space to long-lasting but less than perfect brand items while also seeing the possibilities for their individual style of buying second-hand one-offs. Either way that is a partnership that will hopefully last longer than those playing out on the screen.
Supported by: